Societies & Organizations
Articles about genealogy societies and related organizations.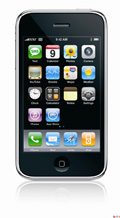 Innovative efforts by a library and a professor to teach local history through mobile location-based technologies.
The Library of Congress officially launched its YouTube channel yesterday. This initial collection includes more than 70 videos, many from the late 1800s and early 1900s. Following is the first moving image ever made, in 1894, a sneeze by Fred Ott.
I'm in the midst of rebuilding the web site for the Orange County Heritage Coordinating Council, a non-profit local history organization on which I serve. I wanted to include a calendar of HCC events, as well as all Orange County local history events… but I didn't want to have to compile and enter this all …